These are things we are using and that we recommend:
Our picks of the
Top Educational and Fun Toys
we like!
Homeschool Fitness Curriculum
Read our Review on the Family Time Fitness curriculum
Blue Morpho Butterfly Wings
Blog Post with the Blue Morpho Butterfly Wings
The Reading curriculum we are using.
Read our Review
on it.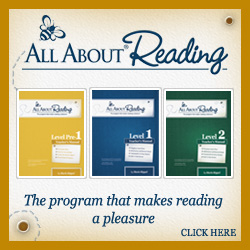 Grimm's Rainbow Stacker - Wooden Nesting Puzzle/Building Blocks
Read our Review
on this Wooden Rainbow
Rockabye Butterfly's Printables at Teachers Pay Teachers!
We are also at Teacher's Notebook!
Must Have's for a hands-on Letter of the Week program:
Bingo Dabbers/ Do A Dot Markers
A Peg Board
and
coloured elastic bands
Giant Push Pin
s for Poking Pages!
LeapFrog Fridge Phonics Magnetic Alphabet Set
Sandpaper Tactile Letters
Alphabet wipe-off cards
Number wipe-off cards
Wipe-Off Markers
Different sized circle magnets
We've gotten all the
Booster Packs
to go with it. Excellent learning tool!
We love our Workboxes
!! It keeps all homeschool work organized!!
I have used my
1-1/2-Inch Circle Flower Punch
so many times, including
HERE
and
HERE
.
Moon Sand for a Sensory Bin
! It feels so cool!!
Ikea Trays!! You've seen these in so many of my posts, it helps contain messy projects, plus keeps materials together for an activity! Great for
Montessori Tot Tray
activities too! I have 4 of these trays!
The
Calendar Set
we use:
The
BEST Book
for Teachers to have!
Water Beads for Sensory Bins!
Squirt Bottles for
Snow Painting
and
Paint Projects
!
Telling Time Clock!
Loom Knitting
! Teaching kids to knit in an easy way!
The Water Cycle Lesson Plan!
Geometric Shapes Kit
! Goes great with the
Geometric Solid Lesson I posted
!
Banagrams
: A must have for Homeschoolers!
The
100 Poster
we use to help us count to 100:
The
100 Books
we got:
To help teach
Fractions
with:
Bob Books, Set 1: Beginning Readers
Bob Books Set 2-Advancing Beginners
Some of these items are apart of affiliate programs. If you click on them through my site and decide to purchase, you are supporting
Rockabye Butterfly (Thank you!) I am very careful in what I recommend, it has to be a product I believe in and that I have personally tried and used.